My Alerus Documents
---
Key Takeaways
Tax forms will be available online starting January 2023
Forms will also be printed and mailed
Tax forms related to your Alerus retirement account are available electronically through My Alerus. Documents will be uploaded to the My Documents section of My Alerus starting January 2023. Forms will also be printed and mailed.
To access tax forms, log in to your My Alerus account and select My Documents. Click the link to View All Tax Forms. Tax forms from the previous three years are available.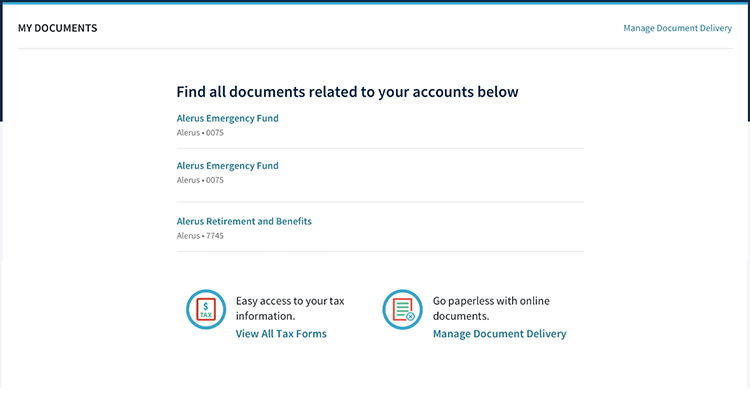 Who receives tax forms?
If you took a retirement plan loan and are currently making payments, you will not need a tax form.
If you received a distribution from your retirement plan during the year, you will receive Form 1099-R. This information is reported to the IRS and should be reported on your federal tax return. This form is available in late January/early February.
If you are a nonresident alien and received a distribution from an employer-sponsored plan, you will receive Form 1042-S. This form will be available in March.
If you made a tax year 2021 contribution to a Rollover IRA between January 2, 2021, and April 18, 2022, you will receive Form 5498. This form will be available in May.